Meet Dr. Lee Wickwire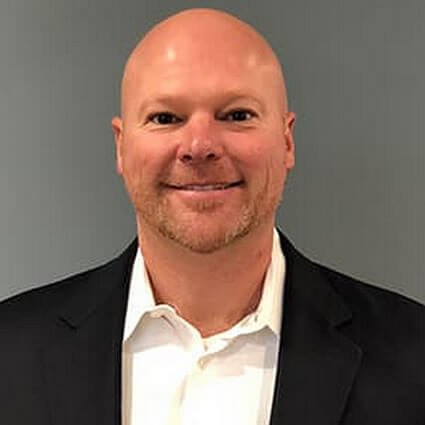 "When I was eight years old, my thirteen-year-old brother was diagnosed with osteosarcoma. He battled for his life for four years." Dr. Wickwire watched the bone cancer not only make his brother an amputee, but also ultimately take his life. With so much time spent in hospitals Dr. Wickwire knew he wanted to dedicate his life to helping others through health care.
"His treatment at the Mayo Clinic in Rochester, Minnesota opened me up to a world-wide cultural experience and the observation of a vast array of medical care. For much of my time in high school I thought I wanted to go into prosthetics to help others like my brother."
After receiving a degree to become a Prosthetic Technician, Dr. Wickwire had his first experience with chiropractic. "While hiking in the snow one day, I realized that I couldn't lift my leg without my hips hurting. So, I went to a chiropractor and experienced pain relief and healing in a way I had never before experienced."
"That chiropractic visit changed the direction of my life forever."
-Dr. Lee Wickwire
Dedicated to Your Good Health
Dr. Wickwire was thrilled to be accepted to the internationally renowned Palmer College of Chiropractic where he received his Bachelor of Science Degree and my Doctor of Chiropractic Degree. He is now dedicated to restoring faith and hope in his patient's lives."I want you to understand that chiropractic care is safe. I want to help restore your faith in natural healing and help you live a more active, fulfilling life."
I Hear "You Saved My Life" All Too Often
Dr. Wickwire explains the passion and miracles he sees in his office regularly. "I understand how difficult it is to live in pain and disease. To be honest, I've had quite a few people tell me that chiropractic care literally saved their life, healed their pain and made life worth living again."
"Ideally, I'd like to help you be self aware and notice small pains and signs of sickness before they get worse. That way, we can work to prevent serious health problems from even happening."
EXPLORE CHIROPRACTIC
Enjoying the Great Outdoors
Dr. Wickwire is a single dad of two wonderful children. "I love spending time with my son and daughter, enjoying the outdoors four-wheeling, working on my truck, exercising, and living healthfully."
"Whatever your story is that may lead you to chiropractic care, I hope you will allow me to serve you. I'm always here to listen to you and help in any way that I can."
Contact us to schedule your first appointment with Dr. Wickwire.

Dr. Lee Wickwire at Wickwire Chiropractic and Wellness Center