Meet Dr. Austin Davis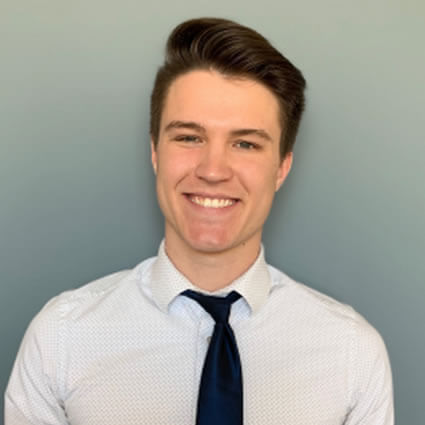 Austin always knew whatever career path he went down, he wanted to be able to help people on a daily basis. When it came time to start deciding what he wanted to do with his life, his mom recommended he shadow their family chiropractor.
I was a bit hesitant to shadow a chiropractor because it wasn't a career path many of my peers were choosing, but in a single day I witnessed patients recount stories ranging from being able to play with their kids again to being able to work and provide for their family again. I was hooked."
From that point forward he made it his goal to become a chiropractor himself so he could help people just like the chiropractor he shadowed. Austin went on to graduate from Palmer College of Chiropractic for both his B.S. in general science and D.C. degrees.
EXPLORE CHIROPRACTIC

Outside of the Practice
Austin is a people person who is very passionate about helping people get back to what they love doing. In his free time, Austin enjoys spending as much time outside as possible. This includes running road races, bicycling, and playing disc golf. He especially likes going on hikes with his dog, Diamond. He also likes playing racket sports like racquetball and pickle ball.
Contact us to schedule your first appointment with Dr. Austin.

Dr. Austin Davis at Wickwire Chiropractic and Wellness Center