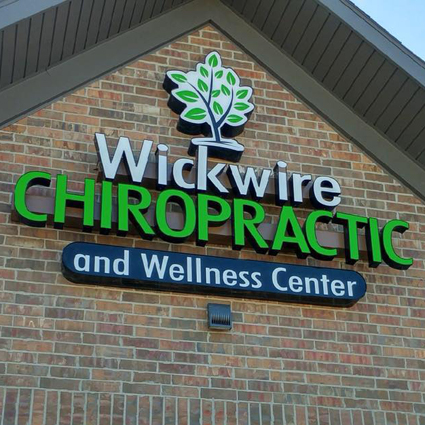 About Wickwire Chiropractic and Wellness Center
Welcome to our practice! We're delighted to see you and know you trust us to do our best for your health.
A native son, Dr. Wickwire is proud to have served the Hiawatha community for over 10 years. Now, with four locations, we can provide you with the personalized treatment you deserve. Your diagnosis and care are not just our job; they're our passion.
Choose What's Best for You
Hiawatha was our original location, opened in 2009. After several years, patients began to recognize that the level of care they received was different from other practices. Wickwire Chiropractic and Wellness Center became a highly regarded brand in the area that provided top level chiropractic care for all.
In 2017, we opened the Marion branch, to shorten the drive for our patients who don't live in Hiawatha. In 2020, our last two branches, North Liberty and Waterloo, opened their doors. Regardless of the location, the approach is the same; the quality of care is the same. All our doctors are Palmer College of Chiropractic graduates; there is no better training to be had.
Our Mission
Our mission is simple—to help as many people as possible. We're not just providing adjustments; we're providing care. Our doctors will take the time to listen to you, explain how chiropractic can help you, and get to the root of the problem. We'll help you naturally get back to living a more active, fulfilling life.
Consider our non-invasive, conservative approach to better health. Chiropractic care can handle many complaints, issues and problems. Doesn't matter what it is, we'll do our best to help you. And if we can't, we can get you the help you need elsewhere.
MEET THE DOCTORS

Safe and Effective for All
No matter your age, newborn to elder, our services will work for you. Whether you're a serious athlete or a weekend warrior, we can treat your injury and get you back in the game. Moms, we can restore the energy you need to keep up with the kids. We can help your children thrive and exceed expectations.
Age or severity of the issue won't prevent you from achieving the results you've been looking for.
Questions? We Have Answers!
Wondering whether chiropractic care will work for you? Give us a call; we'd love to chat with you and address your questions and concerns. Contact us at Wickwire Chiropractic and Wellness Center, and ask about our $20 new patient special!

About Wickwire Chiropractic and Wellness Center